You can wrap your head around digital marketing in the Philippines by understanding 3 things:
(1) Filipinos are the world's #1 social media power users
(2) Filipinos are always on their phone, and
(3) Filipinos really really like watching videos
#1 — Filipinos are the world's No. 1 social media power users
A personal anecdote to start this section:
If you happen to be like me, and have family in the Philippines, then you'll recognize the experience of being in multiple family group chats across several platforms: Facebook, Messenger, Viber and WhatsApp … all of which are very active and always seem to have new posts or updates! (to stay sane, I mute all notifications. sorry, family)
That's a small glimpse into what Filipino social media "power user" behavior looks like on a micro level.
On a macro level, it looks like this (source)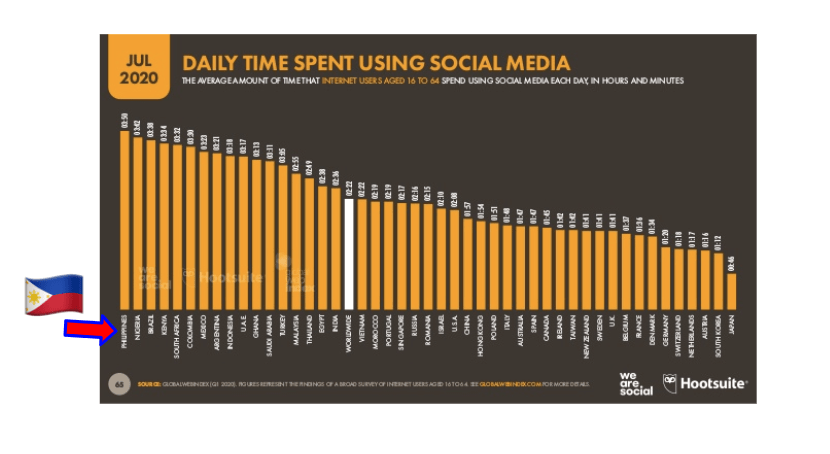 As a marketer, here's what this means:
Social media has an outsized influence on purchase decisions
In most countries, consumers turn to search engines first to find info. Not so in the Philippines, who scores far above the global average for social networks influencing the buyers journey (source)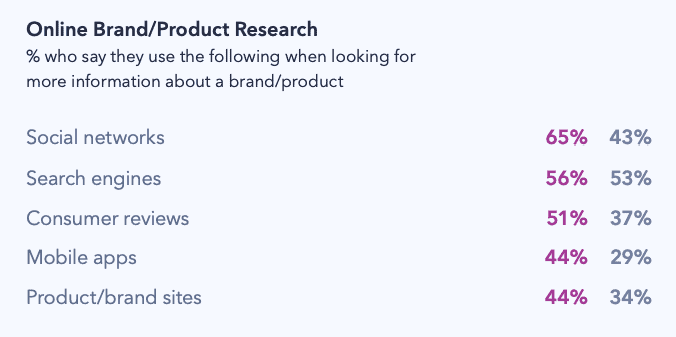 All of this has lead to the development of an ecosystem of influencers, with some brands and influencers identifying a need to professionalize and standardize the influencer economy.
Your social media presence needs to have a proper strategy (ie. don't just have interns running it)
For lots of companies, your Facebook page was that thing that you cared about in 2014 and have long since abandoned. In the Philippines, your FB page / Instagram account has to be active —and you need a strategy behind managing your overall online footprint.
#2 — Filipinos are always on their phone
When you're running persona exercises and trying to figure out what your Filipino customer is doing, don't imagine them doing this: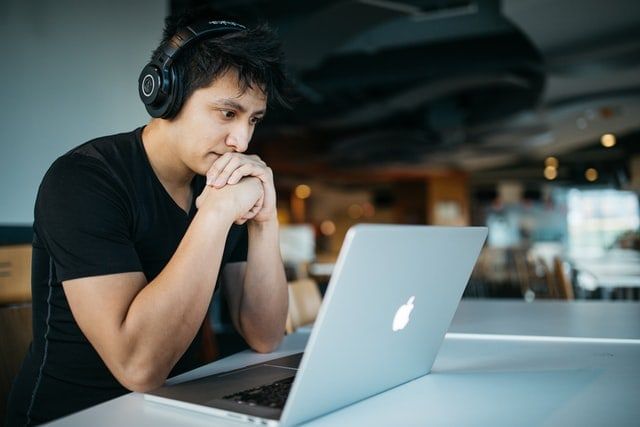 Because they're most likely interacting with your website like this: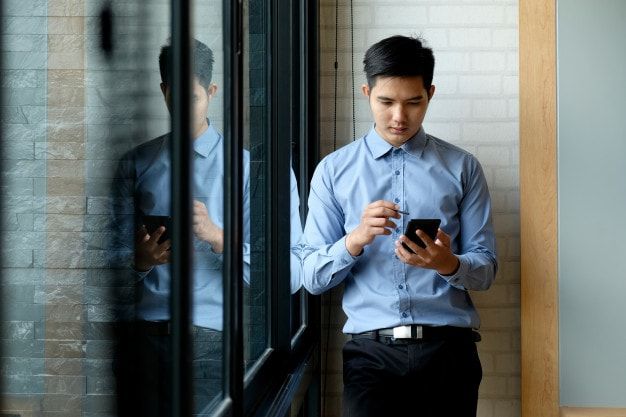 Or this: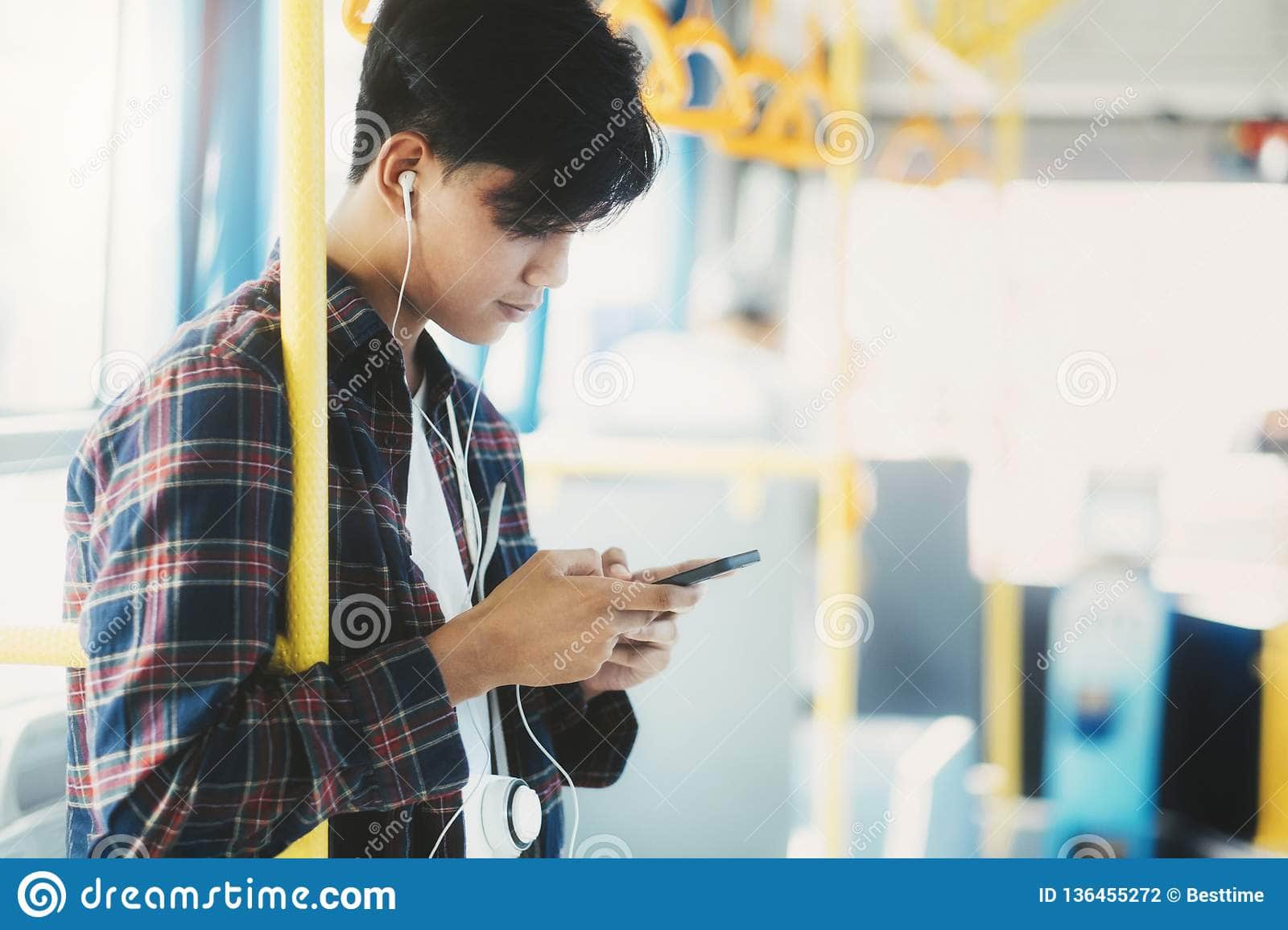 Like other countries in SEA, it's an emerging economy whose development timeline meant a leapfrogging of the desktop as the primary computing device — and, back to point 1, many Filipinos have family members spread across multiple countries, so they use social media – on their phones – all the time to stay in touch.
Check out these numbers on web traffic by device: (source)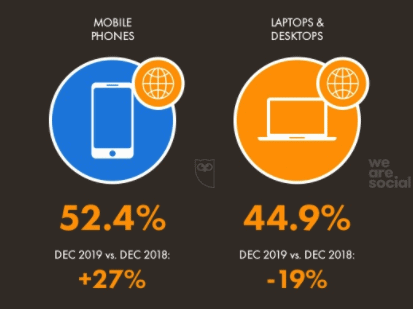 As a marketer, here's what this means:
Your buyer's journey (not just your website) has to be optimized for mobile
The obvious one is to make sure your website is responsive, but we all know that by now. (I hope). So this is more about all your other content being mobile-friendly: when Filipino prospects convert on your lead gen offer, do you make them download a huge PDF where the font is tiny and they have to pinch and zoom just to read it? If you have embedded videos on your website, does clicking "play" work reliably on a phone?
#3 — Filipinos really really like watching videos
Combine the first two trends, sprinkle in some cultural nuances and this last one is almost an inevitable outcome.
Instead of just showing you another usage stat, here's one way we can see this trend is unfolding: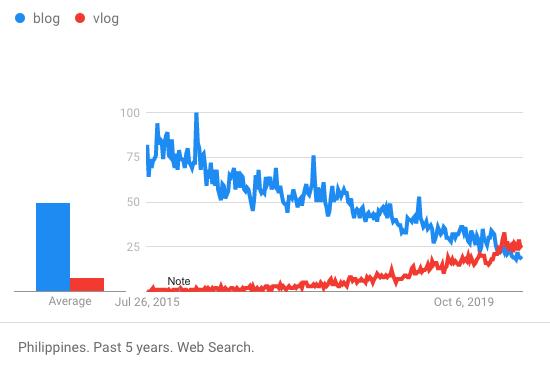 As a marketer, here's what this means:
Sooner or later, you'll need a video content strategy.
If the Philippines is an important market to you, there's an opportunity to stand out by properly investing in a video / YouTube / Facebook Video strategy. Your video content strategy should be way more fleshed out, given some of the dynamics we've highlighted. This is a trend we're likely to see happen everywhere else, we're just seeing in the Philippines first.
Ecommerce is already way ahead of the game here, check out these viewership stats on YouTube viewership for Lazada and Shopee:

A look towards the near future
One thing to remember is that the Philippines is still in early days for digital marketing, like many other markets in Southeast Asia. There's still infrastructure-level problems that need to be sorted out, from internet stability and availability (ie: the President personally calling out the telcos for having such terrible service) to things like digital payments (most of the country's population is unbanked).
For me, the interesting thing to watch for in the near term is the movement of marketing talent up the value chain.
The world has been using the Philippines as an outsourcing center for marketing, design, community management, content research, etc — so as the marketing ecosystem matures, I'm betting we'll see more companies like Canva tap into these experiences.
Looking into the profiles of their Philippines team on LinkedIn appears to confirm this direction: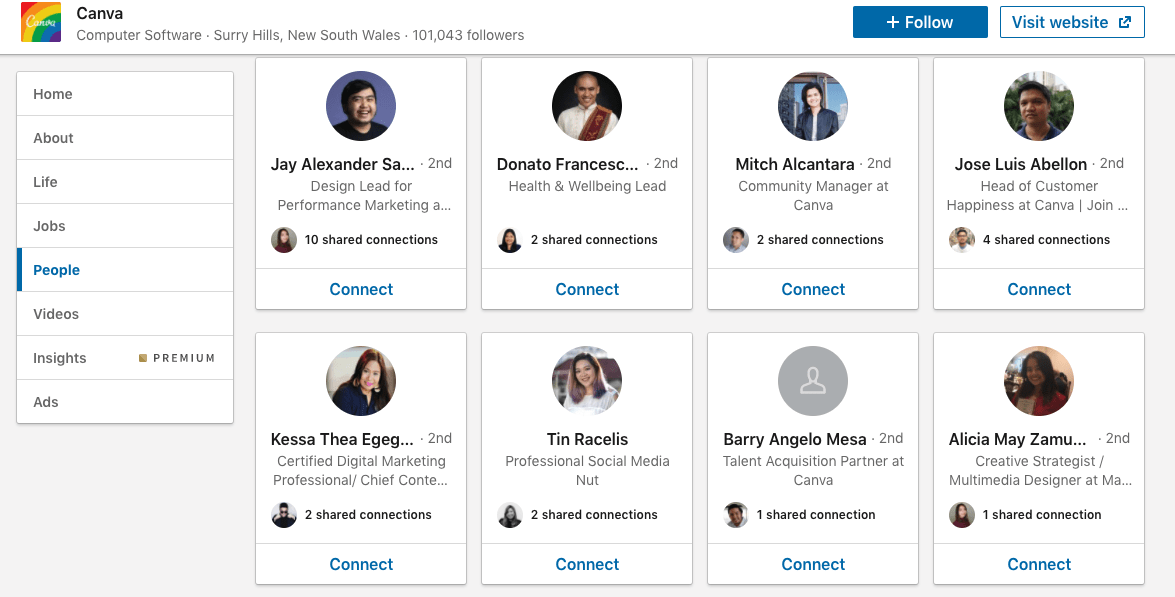 My take is that the development of the digital marketing ecosystem in the Philippines will keep growing steadily, but will accelerate quickly if more companies recognize the unique talent profile in the country.